Langkawi is a tropical and green land that attracts travelers from all around the globe. It is famous for its stunning beaches and tropical rain forests. Travelers enjoy breath taking view through cable car. Magnificent five star spas are there to give travelers an awesome experience.
Tourists and travelers also prefer to have a tour to experience ancient jungles and rivers. Mystery lovers find it irresistible to walk there into the Bat's cave and crocodile's cave. A fabulous crocodile show is arranged for travelers who love to have thrilling experience. In addition, people also enjoy wonderful sea creatures by visiting the Aquarium at PantaiCenang.
Many of the great attractions of Langkawiare located in the main island while some are located offshore in tiny islands. Langkawi is not highly populated. The lush greenery of the rain forests, the fresh breeze from the ocean and the beautiful view of the coastline altogethergive an amazing experience.
Langkawi is made up of 99 islands on Malaysia's west coast that contains a mixture of fields and hills. Nature lovers prefer to visit this place due to the fine sand and swaying coconut trees.
There are excellent diving and other exciting holiday opportunities. Langkawi offers a lot to tourists and travelers and keeps visitors coming back for more. Below are some of the famous attractions travelers can enjoy:
Langkawi Cable Car and the Langkawi Sky Bridge: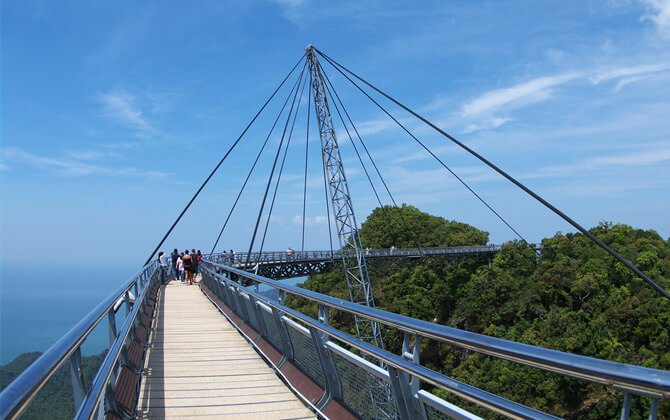 This is an awesome ride on a cable car that gives breathtaking views of the Andaman Sea. Travelers love to enjoy the beautiful views of sea from the sky bridge.
Kilim Geo Park:
Take a boat tour to experience Kilim Geo Park. It offers stunning sights of gigantic limestone rocks, millions of years old fossils, beautiful sights, beaches, and a lot more. Travelers can enjoy floating fish farms and experience spectacular activities like eagle feeding, monkey feeding etc.
PulauDayang Bunting & Lake of the Pregnant Maiden: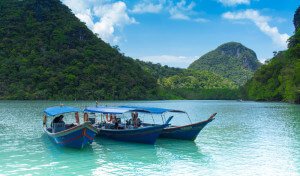 This is a famous fresh water lake full of beauty. It is located at the Dayang Bunting Island surrounded by hills and rainforest. People love to swim in this lake and forest is excellent for bird watchers. It is located near the main LangkawiIsland that can be easily reached by boat. A lot of boat tour operators are available there to take travelers to this beautiful spot.
Underwater World: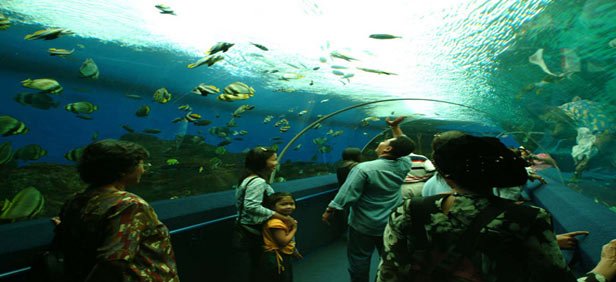 The underwater world has 4000 fish and marine creatures and a wide variety of birds and animals. There is a long tunnel that showcases marine life in small and large glass tanks. This is the most famous and preferred attraction that travelers love to visit.
GaleriaPerdana: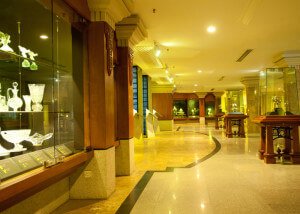 This is a famous museum that contains collection of gifts and awards given to Prime Minister of Malaysia and his wife as they believed that all the gifts are public property. People who are history lover prefer to visit this museum.
Langkawi Craft Complex: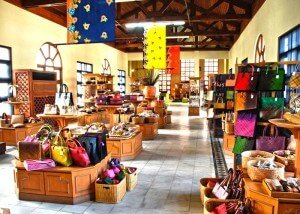 This craft complex showcases a wide range of art and handicraft items that reflect the rich culture, history and heritage of Malaysia and Langkawi.
Pulau Payar Marine Park: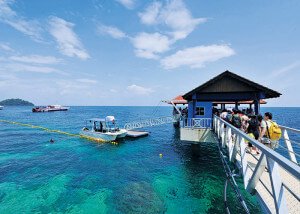 Tourists prefer to have a boat trip to enjoy the marine park. They enjoy swimming at the beaches, take sun bathe and spend a relaxing time. The beautiful sea creatures amuse travelers, giving them a memorable experience.
Langkawi Wildlife Park: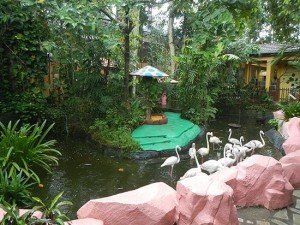 This park is famous for wild life, having more than 150 species of animal and bird life. The park contains collection of animals and birds from many Asian countries. Families with their kids spend pleasant time as kids enjoy a lot at this place.
Langkawi Boat Tours:
Boat tours are famous in Langkawito explore various islands, marine life, beaches, lakes, caves and many other famous attractions of Langkawi. There are three different islands that let allows swimming and boat paddling in fresh water lake. The Kilim Geopark tour let you explore beautiful islands and caves.
Langkawi Nature Tours, Treks & Walks: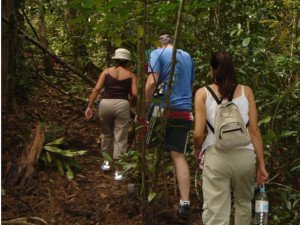 Many travelers prefer to have guided tours to explore nature, rainforests, mountains, villages, countrysides and a lot more. The tour guides tell travelers interesting stories about the rich history of Malaysia and Langkawi. They also explain the island's eco system and facilitate travelers to ensure an amazing trip.
11. Langkawi Sunset Cruise:
Travelers love to enjoy the splendid Langkawi sunset cruise tour. Variety of cocktails served to travelers let them enjoy the cruise trip even more. The best time for venturing out the sea is start of the evening when the sun is near to set and cool breeze is blowing. In addition, rhythmic sound of waves is like pure melody to travelers. The breathtaking view of sun sinking into the horizon of the Andaman Sea makes this Cruise trip memorable.
Best Local Tours of Langkawi:
Amazing tour options are available to explore sights and attractions. There are countless tour agencies that offer unique Langkawi tour packages. The boating tours and cruises allow you to explore nearby islands. Tour agents and operators guide well and provide many services including tour guide services. Famous travel agencies offer a wide range of excellent services to facilitate their customers in the best possible way.
Many of the inhabitants of this area are actually farmers, fisherman and entrepreneurs. This is a beautiful countryside with peaceful landscape. People enjoy a leisurely drive around it.
Some of the popular destinations are the Field of Burnt Rice, TelangaTujuh, and the Beach of Black Sand. Boat tours are used to enjoy at the TasikDayang Bunting, GuaCerita and GuaLangsir.
Trekking through the pristine rainforest and a boat tour are exciting places. Travelers also get opportunities to dive and play golf at the famous resorts. Langkawi tour let you to enjoy the underwater world with an underground tunnel.
No doubt, the clear waters, beautiful beaches, and jungle attract tourists to arrange langkawi tour. At this tropical island, there is no lack of seafood restaurants and beach bars. Moreover, people prefer to visit Langkawi to enjoy world class infrastructure, shopping and fascinating legends.
Langkawi tour is also famous for shopping. There are many big shopping malls and arcades for an outstanding shopping experience. All types of branded and non branded items are available here at competitive prices. People prefer shopping at this location because of being inexpensive. People from the nearby countries also plan Langkawi tour for shopping.
In addition, people enjoy Langkawi tour because of amazing restaurants and hotels that offer delicious foods. A wide variety of food is available here for travelers to enjoy.
There are many five star hotels, guest houses to stay for travelers and tourists. Many tour agents are providing excellent services to reach Langkawi and guide well about the best attractions and hotels to stay. A reputable travel agency provides affordable travelling services, ensuring the best travelling experience within a small budget.
We are a famous tour agency in Malaysia to facilitate our valued customers. If you are looking for an excellent place to spend your holidays, choose Langkawi tour and make your holidays memorable. Our experts guide every traveler about the best places to visit there. Moreover, we offer complete package to stay and enjoy the Langkawi tour. We have good relationships with managers of famous hotels to serve our customers in the best possible way. If you are looking for a reliable and reputable tour agency to spend memorable time there, contact us today.